New Experiences That Are Out of This World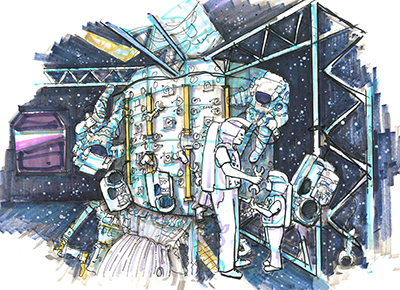 The future is taking shape right before our eyes. In laboratories, workshops, and observatories around the world, the next generation of scientists is discussing, experimenting, designing, testing, and exploring ideas and technologies related to space that will affect life on Earth for years to come.
The Children's Museum of Indianapolis is announcing the creation of a brand new gallery and experience that will capture the excitement of space exploration as well as pay tribute to the men and women who helped make that exploration possible.
When it opens this summer, the Beyond Spaceship Earth gallery will have three components: a recreation of portions of the inside of the International Space Station (ISS); a one-of-a-kind, immersive space object experience called the Schaefer Planetarium & Space Object Theater; and an Astronaut Wall of Fame, which will pay tribute to astronauts with ties to Indiana.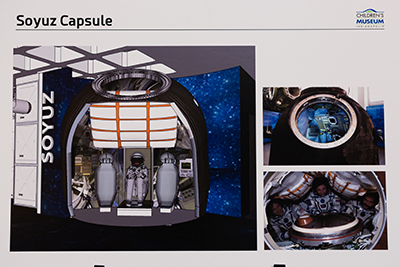 "According to the U.S. Department of Education, the United States ranks 25th in mathematics and 17th in science compared with students in other industrialized nations. Yet, we know our visitors demonstrate a natural curiosity and love of learning that is an exception to these statistics," said Dr. Jeffrey H. Patchen, president and CEO, The Children's Museum of Indianapolis. "Space sparks that natural curiosity and love of learning and The Children's Museum has an important role to play in improving these numbers. We can reach millions of children, students, teachers, and families through immersive, intergenerational STEM-related activities and experiences like those found in our new Beyond Spaceship Earth."
Beyond Spaceship Earth is made possible by lead gifts from Lilly Endowment Inc., Eli Lilly and Company Foundation, The Heritage Group, Patricia Schaefer, and NASA, with major support provided by Steve and Susan Haines, R.B. Annis Educational Foundation, The Dorsey Foundation, and Church Brothers Collision Repair. The National Aeronautics and Space Administration (NASA) and former astronaut David Wolf, the Museum's first Extraordinary Scientist-in-Residence, played an integral role in providing the expertise to create this out-of-this-world experience.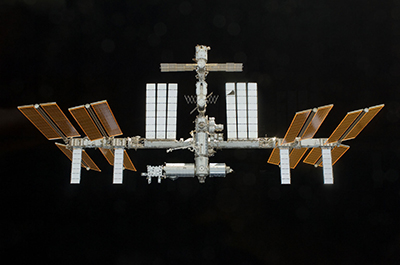 "It is an honor to be associated with The Children's Museum, to share my experiences in such a captivating manner to ignite the passion of our next generation of explorers - on Earth and in Space," said David Wolf, former NASA astronaut and The Children's Museum's Extraordinary Scientist-in-Residence. "Families are able to see the miraculous achievement of the International Space Station as it passes overhead. Through this new exhibit at The Children's Museum, they will now get a very tangible sense of what it's like to live and work inside it. They'll also learn about the transformative science that is conducted using a unique variable called microgravity."
"Lilly Endowment believes that to improve educational outcomes, it's important to capture the imaginations of students and help them see the relevance of what they are learning," said Ace Yakey, Lilly Endowment's vice president for community development. "Because of his infectious enthusiasm for science and space exploration and the fact that he grew up here in Indianapolis, David Wolf will both inspire students to learn more about these subjects and feel that they too can pursue further education and careers related to them. The combination of The Children's Museum expertise with David Wolf's engagement made these initiatives most compelling to the Endowment," Yakey added.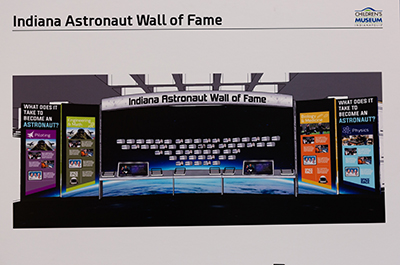 The Schaefer Planetarium & Space Object Theater will be a unique area in which real space vehicles and equipment, as well as a dynamic light-and-sound experience will help tell stories of missions, astronauts, and events through the history of space exploration by featuring key artifacts. It will open with the Liberty Bell 7 on display.
Indiana has a rich history in engineering and training for future astronauts with multiple astronauts and engineers having received a degree from the state's universities. In partnership with Purdue University, a new Indiana Astronaut Wall of Fame will recognize the significant contributions that astronauts and engineers with Indiana connections have made to the history of space exploration.
The new space on the Lower Level of the world's largest children's museum (just over 3,626 square feet) will showcase the many ways science, technology, engineering, and math contribute to our efforts to explore and understand what lies beyond our planet.
Digital games developed with the support of the Entertainment Software Association Foundation will allow Children to perform the tasks of real astronauts aboard the ISS.
The material contained in Beyond Spaceship Earth: International Space Station is based upon work supported by NASA under award Number NNX14AD06A. Any opinions, findings, and conclusions or recommendations expressed in this material are those of the author(s) and do not necessarily reflect the views of the National Aeronautics and Space Administration. The Liberty Bell 7 space capsule is on loan from Kansas Cosmosphere and Space Center, Inc., Hutchinson, Kansas.
About The Children's Museum of Indianapolis
The Children's Museum of Indianapolis is a nonprofit institution committed to creating extraordinary learning experiences across the arts, sciences, and humanities that have the power to transform the lives of children and families. For more information about The Children's Museum, visit www.childrensmuseum.org, follow us on Twitter @TCMIndy, Facebook.com/childrensmuseum and YouTube.com/IndyTCM.