Part of our mission at The Children's Museum is to create extraordinary learning experiences that transform the lives of all families. This includes making visits accessible and fun for everyone. In recognition of March as Disability Awareness Month in Indiana, we'd like to highlight some of the things we do on a regular basis to help make the museum accessible for all families.
Accessibility Advisor Families
In an effort to ensure that our exhibits and programs are as inclusive and accessible as possible, we have assembled a group of Accessibility Advisor Families—families who help us test out a working model, activity prototype, or consult on a particular experience. This helps us learn what can make everyone's experience at the museum more user-friendly and fun!
If your family includes a child who may benefit from accessibility accommodations and you are willing to share your insight a few times a year, please click here to join our growing list of Accessibility Advisor Families. We would love to have your feedback!

This photo was taken before COVID-19 restrictions. Masks are required. They must completely cover your nose and mouth.
Adaptive sports equipment
The Riley Children's Health Sports Legends Experience® features 12 sports-related experiences on 7.5 acres of outdoor fun—regardless of abilities. Adaptive equipment is available for each sport in our outdoor experiences, including:
Basketballs, soccer balls, and tennis balls for visitors who are blind or who have low vision
Brightly colored, soft material footballs, baseballs, and softballs with holes that are easier to grip
Adaptive fitness pad equipment
Sport wheelchairs
Our adaptive equipment is available for use free of charge. The next time you visit our outdoor sports experience, ask one of our coaches about the adaptive equipment. They'll be happy to show you how it's used!
Sensory resources
We provide sensory resources to help families prepare for a visit. You can find these resources online:
Social narrative
Visual checklist
Sensory maps—also available onsite
These tools help you learn about what to expect at the museum so you can plan your day. You can also find these resources at the Concierge Desk:
Fidget toys
Noise-reducing headphones
Information about quiet spaces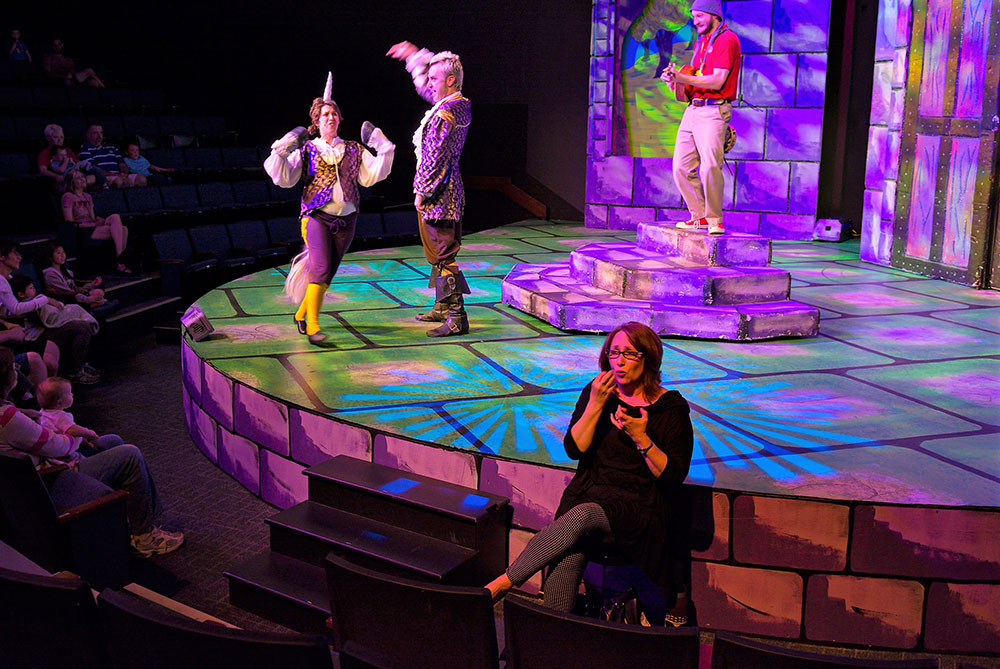 This photo was taken before COVID-19 restrictions. Masks are required. They must completely cover your nose and mouth.
Other resources
Here are a few more ways we are making every effort to maximize everyone's museum experience:
In addition to offering an ASL interpreted performance during a show's run, the Lilly Theater also offers assistive listening devices for each performance. Listening devices are also available for the multimedia experience in the Schaefer Planetarium and Space Object Theater.
Gallery staff can provide printed scripts for visitors so you can follow along and participate in a program.
We've enhanced the accessibility of our website—learn about it here.
The Carousel is accessible for visitors who use wheelchairs and other mobility devices.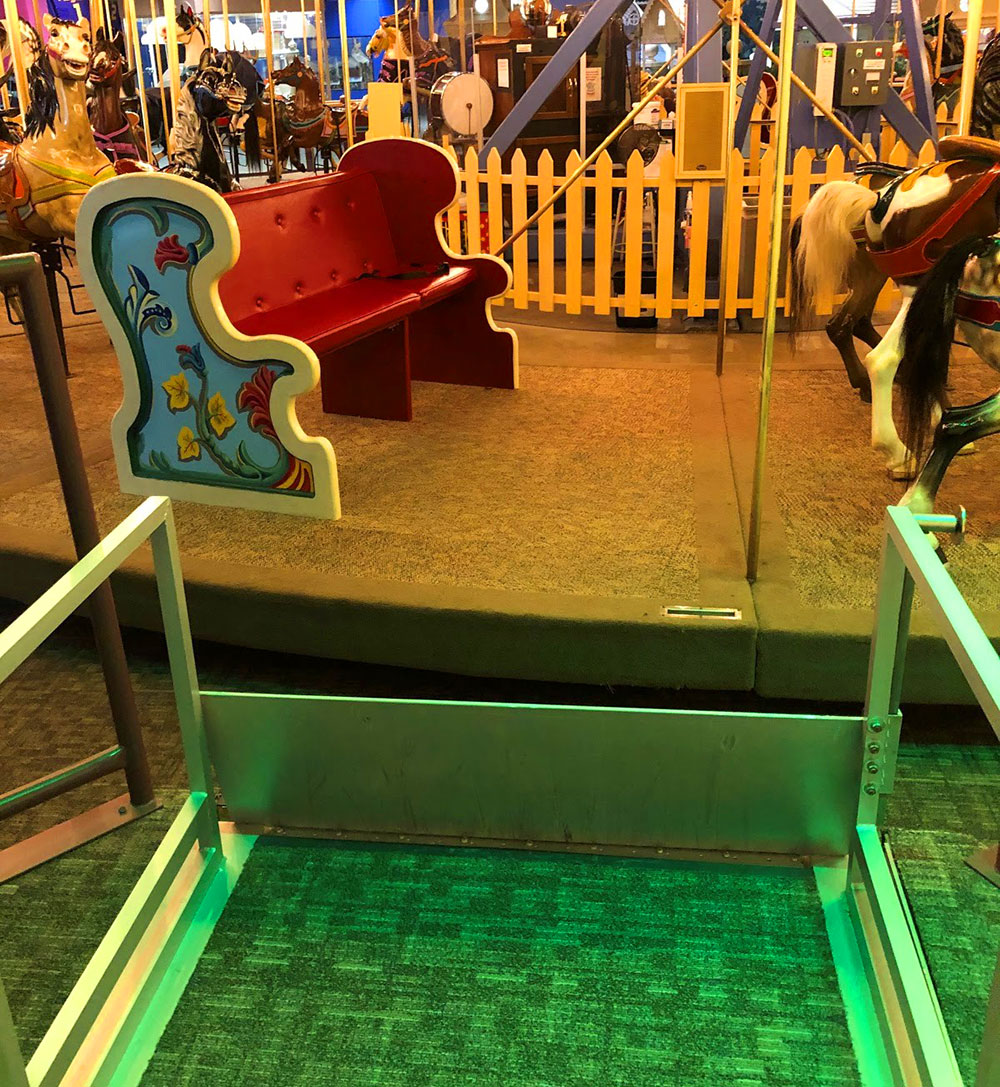 Our staff and volunteers are dedicated to helping you have an extraordinary experience with us. Please visit our Accessibility Page for more information about the services we offer. If you have any questions or concerns about our accessibility services, please don't hesitate to call us at 317-334-400 or email customerservice@childrensmuseum.org.
Our goal is to make The Children's Museum accessible to all. We look forward to sharing a wonderful day with you!