"Can adults come to The Children's Museum without children?"
"Will adults have fun at The Children's Museum?"
"Is there anything adults would like at The Children's Museum?"
Adults ask these questions a lot. It's understandable. We are a children's museum, after all. But when people ask the age-old question about whether a grown-up would have fun at The Children's Museum, we have one answer for them…
ABSOLUTELY!
Our five floors of fun and 7.5 acres of indoor/outdoor fun, there's plenty of fun for kids of all ages—including kids-at-heart. Of course, it's always fun to experience the joy and wonder of the world's biggest and best children's museum through the eyes of a child. But grown-ups can have fun at The Children's Museum with and without kids. So, if you're a grown-up looking for fun things to do at The Children's Museum, we're here for you.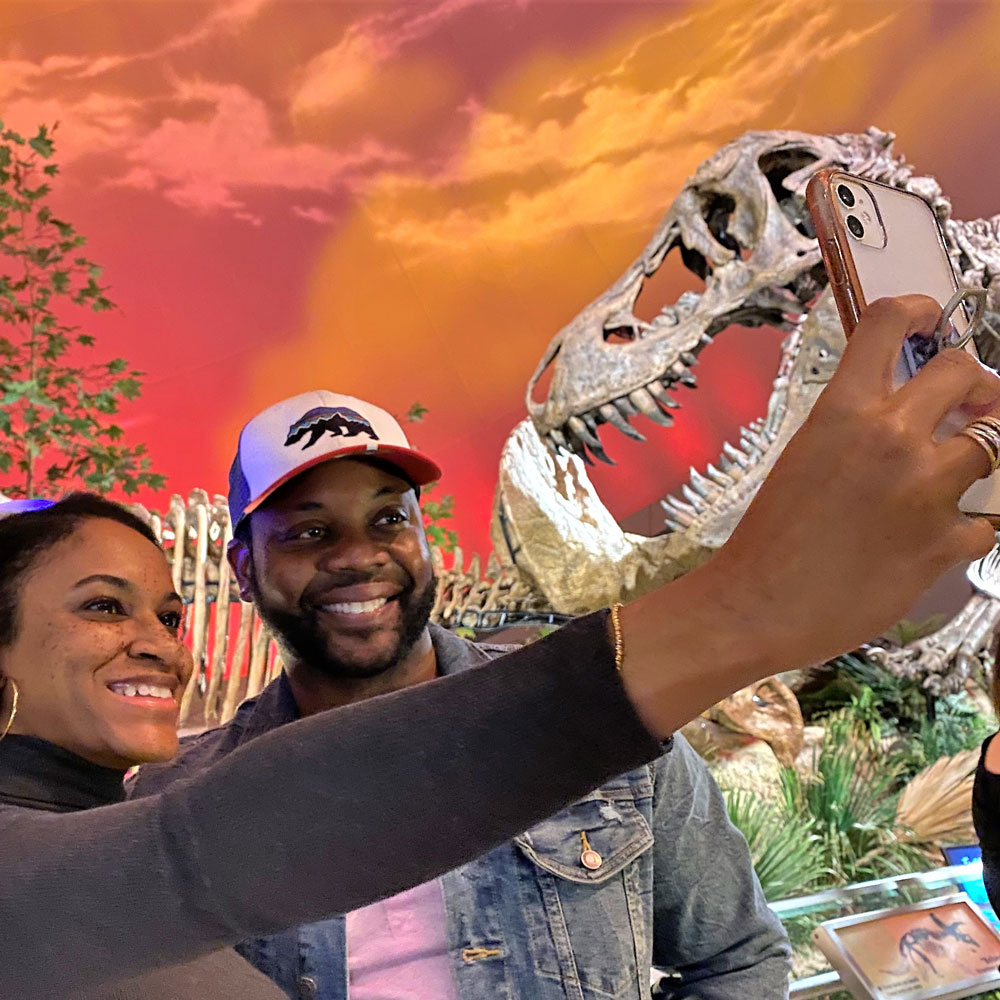 We've created an adults-friendly itinerary just for you!
This itinerary begins outside, then leads you on an indoor journey to fill out the rest of your day. Of course, you're welcome to stop at other exhibits along the way.
Stop 1
Play a round
Whether you've never held a club in your hands or you're a mini golf pro, the Golf Experience is the perfect place for you! Step outside in the Riley Children's Health Sports Legends ExperienceⓇ for a round of 9-hole mini golf on holes inspired by the designs of world-renown Pete and Alice Dye. These replica holes include:
Hole 17 at the TPC Sawgrass course in Ponte Verdra Beach, Florida
Hole 10 at Brickyard Crossing in Indianapolis, Indiana
Hole 11 at the Pete Dye Course in French Lick, Indiana
Hole 16 at Crooked Stick in Carmel, Indiana
It doesn't matter if you sink a hole-in-one or shoot a double bogey. We keep score in smiles!
Location: Riley Children's Health Sports Legends Experience® (Outside)
Stop 2
Talk to a paleontologist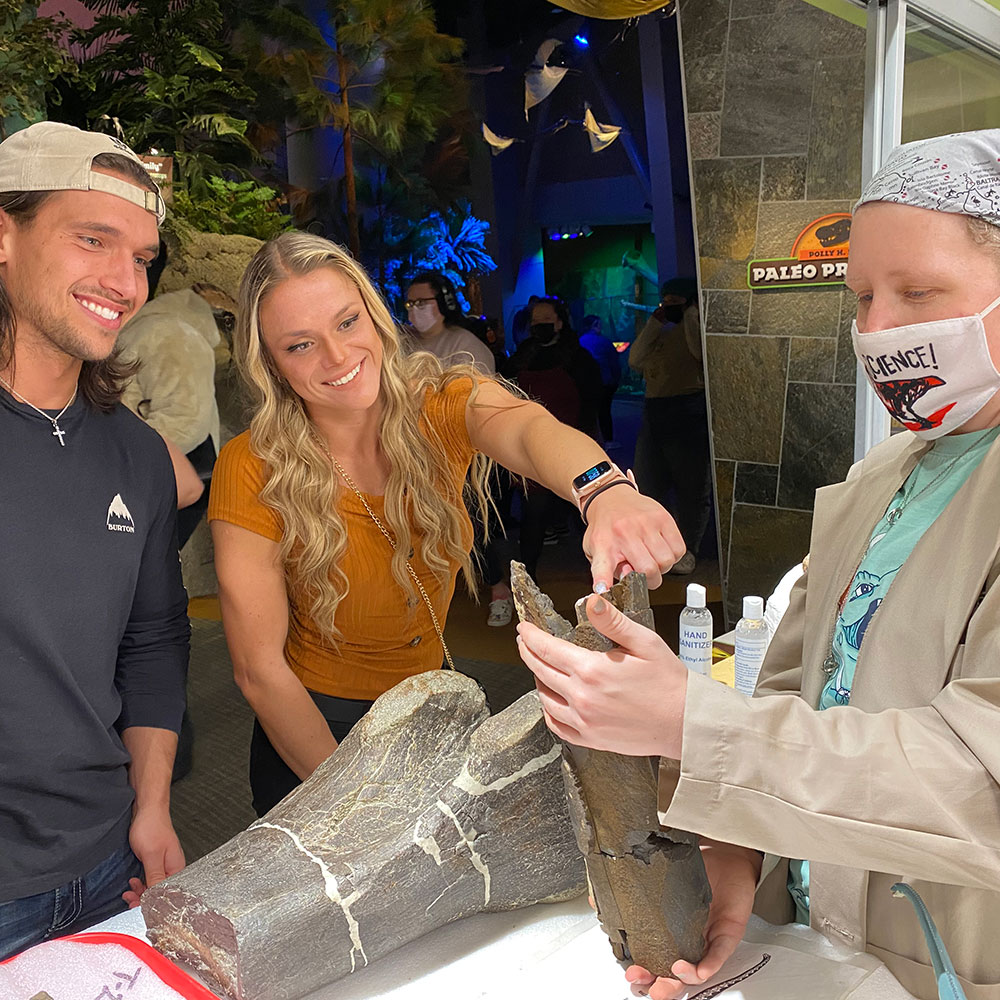 Our scientists have been busy in the R.B. Annis Mission Jurassic Paleo Lab and the Polly H. Hix Paleo Prep Lab cleaning, preparing, studying, and researching the real fossils they dug up from the Jurassic Mile™ dig site in Wyoming. They're excited to share their discoveries with you!
Location: Dinosphere® (Lower Level)
Stop 3
Design your own dinosaur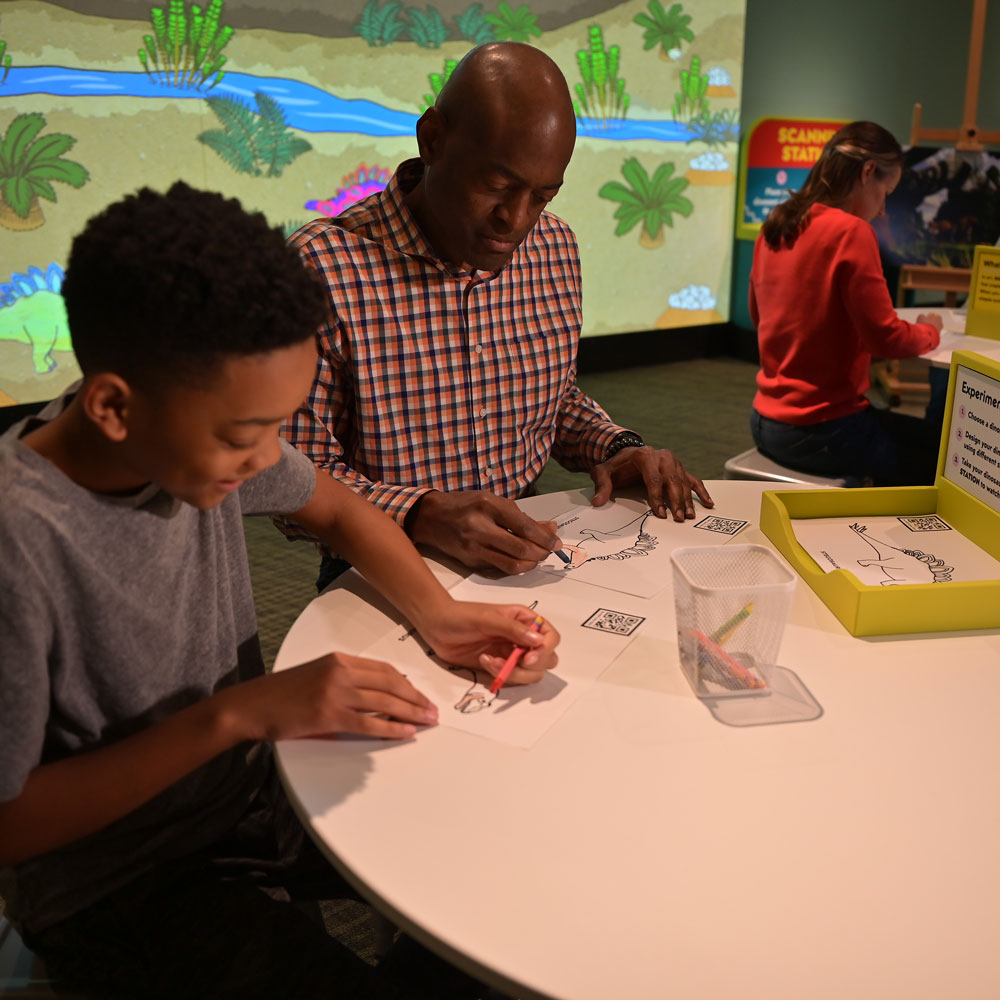 In the Dinosphere Art Lab, you can pair science with your creativity and imagine what prehistoric creatures might have looked like. Scan your creation and then watch it come to life on a giant screen.
Location: Dinosphere® (Level 2)
Stop 4
Discover Greek nightlife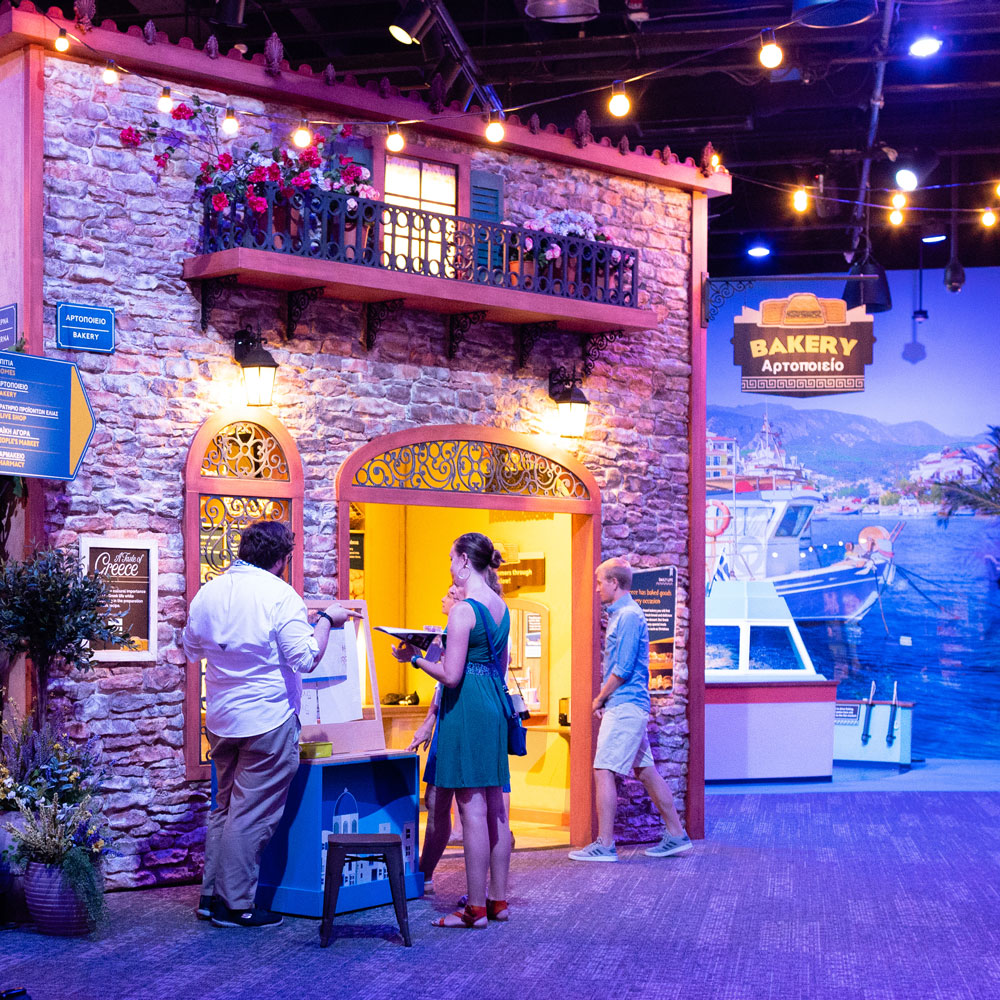 Travel to modern-day Greece without leaving Indiana. Explore the lifestyles of modern-day Greek families—including their vibrant nightlife..
Location: Take Me There®: Greece (Level 2)

Stop 5
Explore the power of art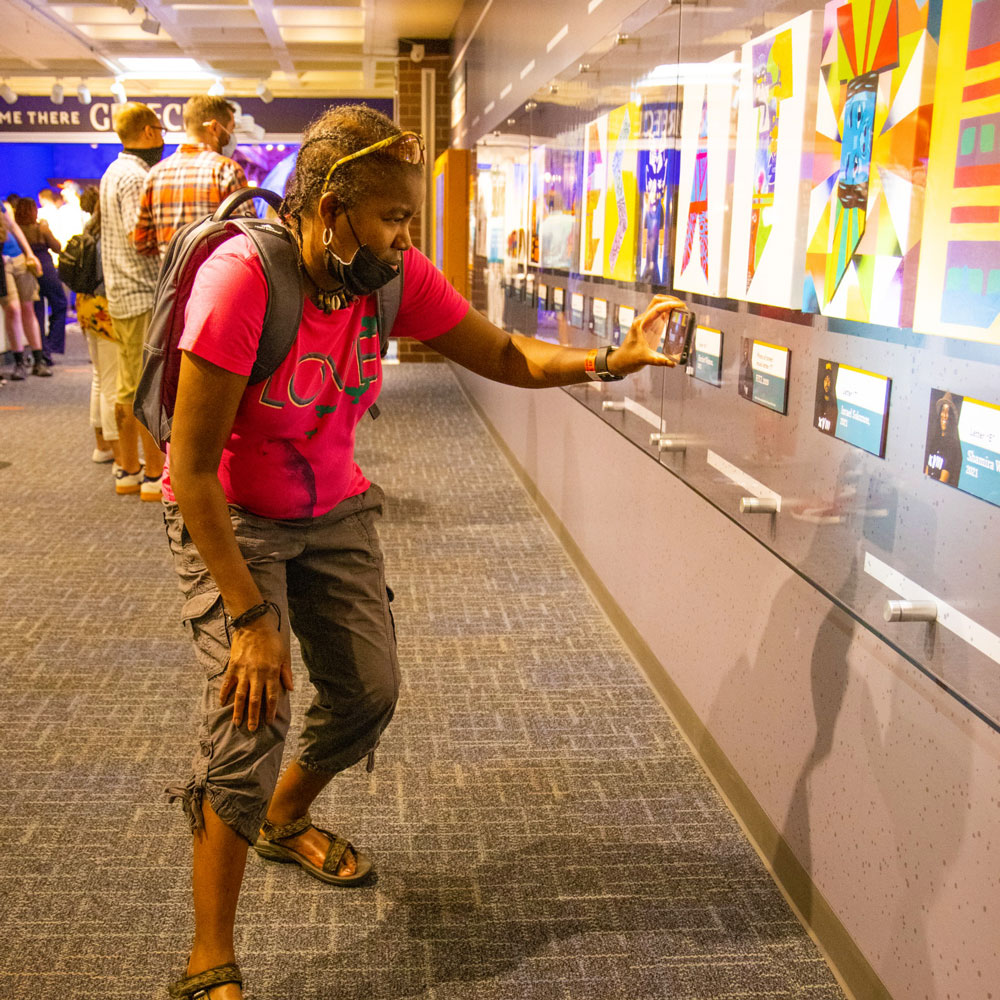 Hear the stories of the artists who created the #BLACKLIVESMATTER street mural on Indiana Avenue in Indianapolis. Discover how art can bring a community together to support a common cause.
Location: Stories from Our Community: The Art of Protest (Level 2)
Stop 6
Talk to an archaeologist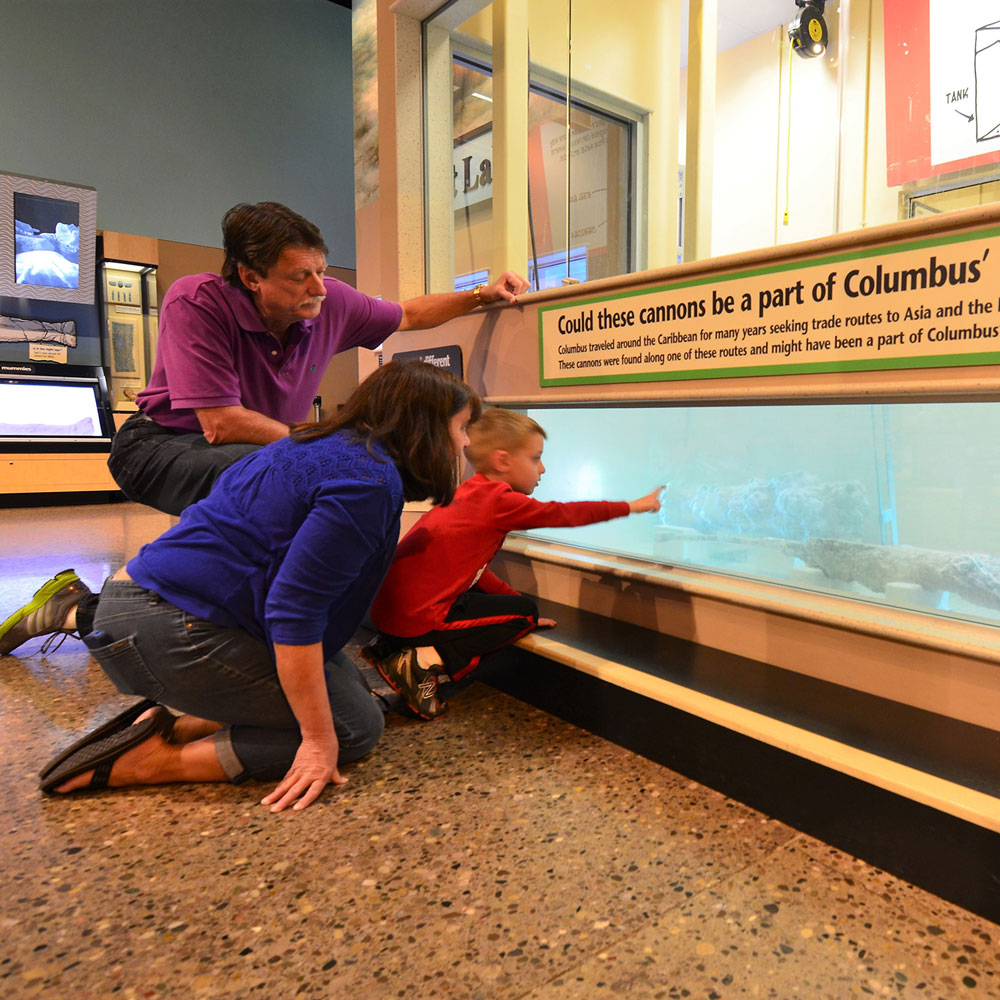 While you're on Level 2, board the Treasures Transport elevator and ride it down to Level 1. There, near Captain Kidd's shipwreck, you'll find a working archaeology lab. You can talk to real archaeologists working on real shipwreck artifacts.
Location: National Geographic Treasures of the Earth (Lower Level)
Stop 7
Climb aboard a train car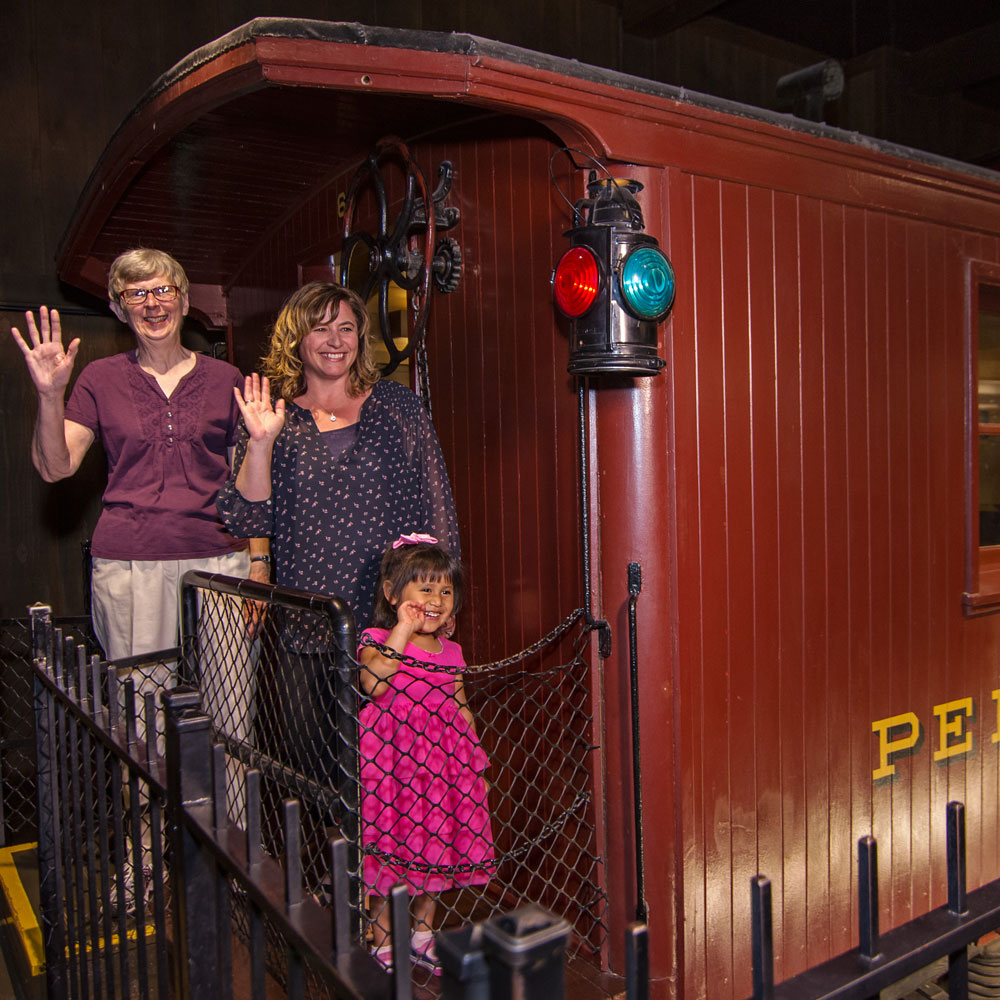 See the impressive Reuben Wells—a 35-foot-long, 55-ton steam engine—and explore our collection of vintage toy electric trains.
Location: All Aboard! (Lower Level)
Stop 8
Be inspired to make WAVEs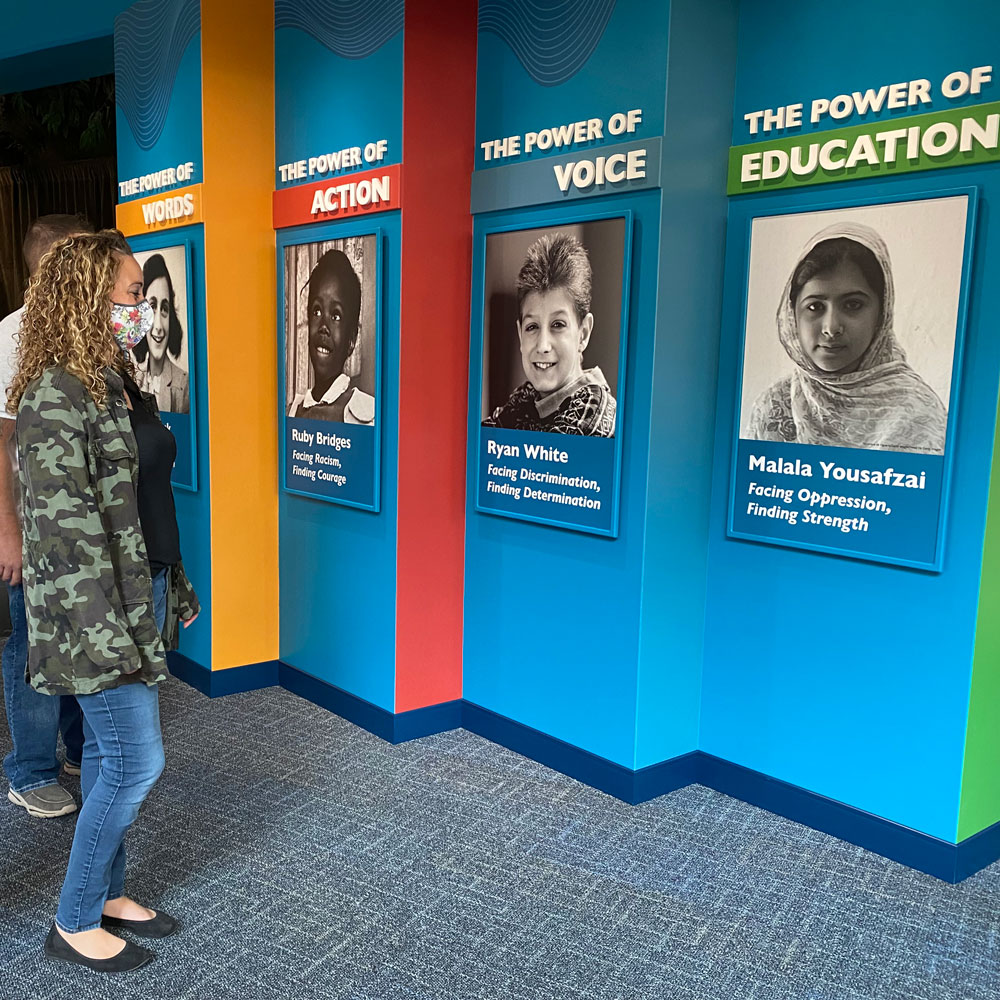 Ignite a passion for changing the world through the powerful stories of four extraordinary children: Anne Frank, Ruby Bridges, Ryan White, and Malala Yousafzai. They used their words, action, voice, and education to make WAVEs that changed the world.
Location: The Power of Children® (Level 3)
Stop 9
Get packed for Hogwarts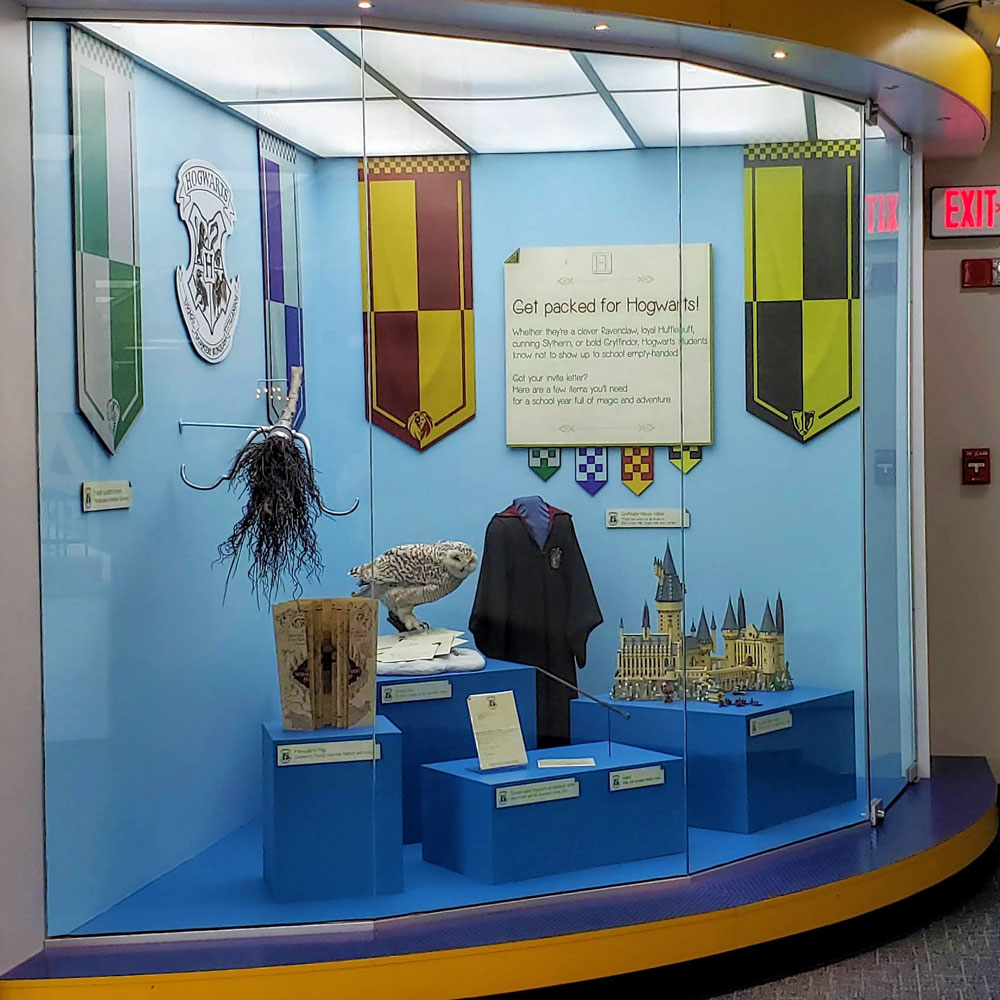 Explore some of the items necessary to attend Hogwarts—including Harry's acceptance letter that was used in the film Harry Potter and the Sorcerer's Stone.
Location: The display case between Corteva Agriscience ScienceWorks and Carousel Wishes and Dreams (Level 4)
Stop 10
Go 'round and 'round on the Carousel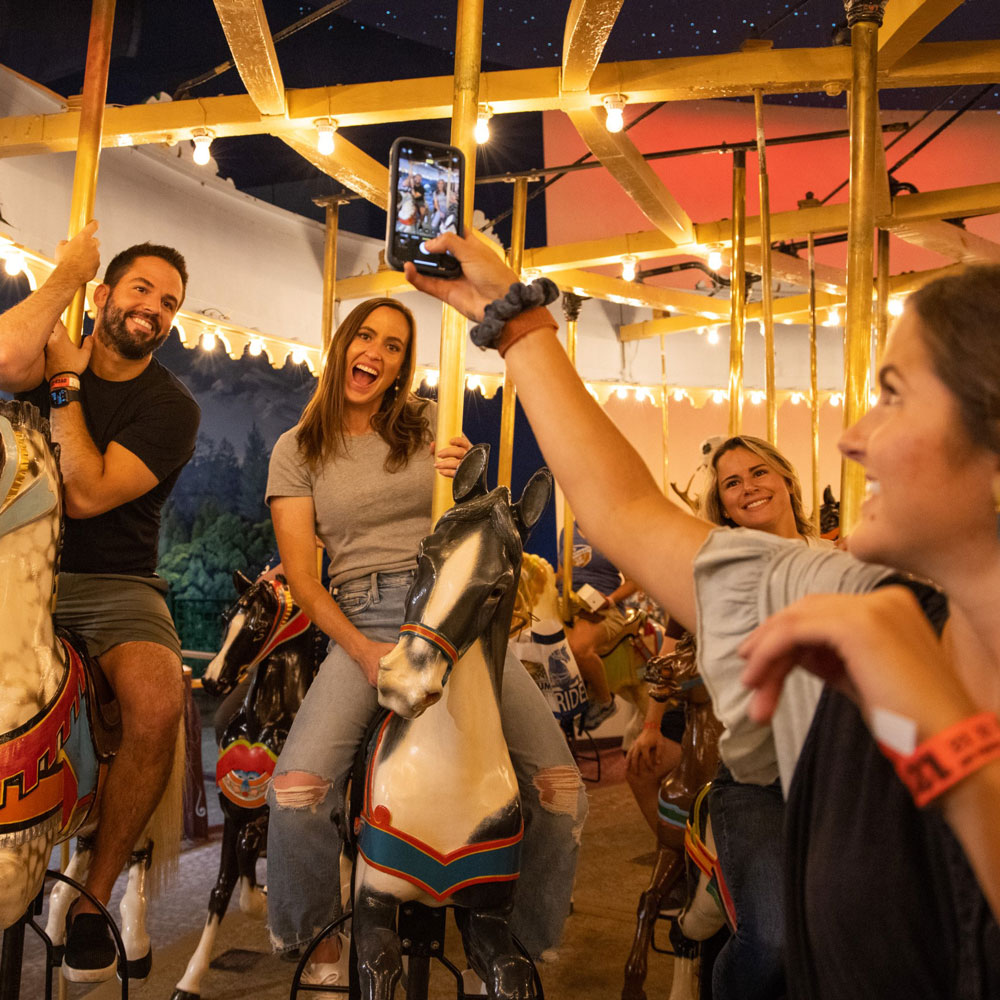 Be whisked away as you end your day on a magical Carousel ride with Indiana roots back to 1917. Snap a carouselfie and share it on your favorite social media platform using the #atTCM hashtag.
Location: Carousel Wishes and Dreams (Level 4)
More fun for adults
Ready for even more adults-oriented fun at The Children's Museum? Check out these events that are for adults 21+:
After Dark events are the best happy hour(s) Indy has to offer. Grab a beer. Explore select exhibits. We host them several times throughout the year.
Museum by Moonlight is the museum's biggest party of the year. We open up the entire museum—including our outdoor sports wonderland—for adults 21+. There's live entertainment, silent disco, food, drinks, and five floors of kidless fun! You don't want to miss it.This event sells out every year, so sign up to stay in-the-know about the next Museum by Moonlight.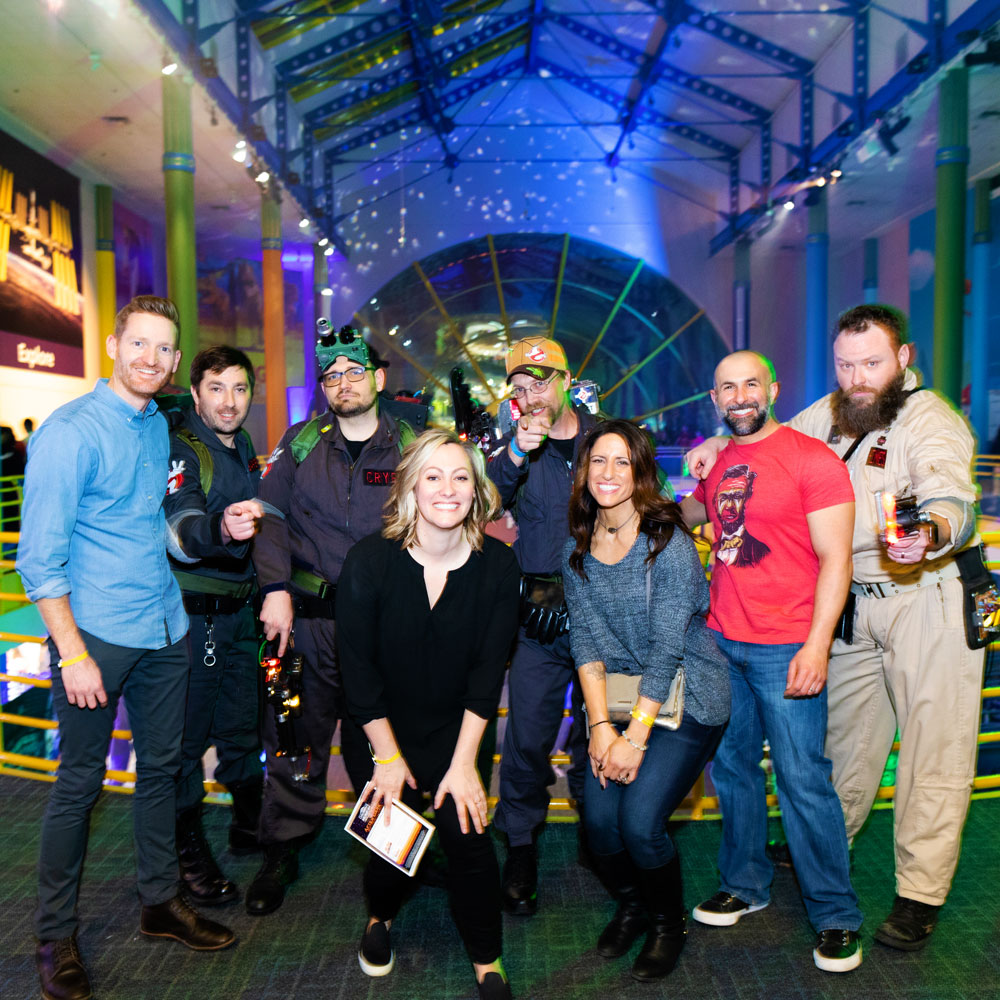 As you can see, adults can have a great time at The Children's Museum—with and without kids! So buy your tickets today and start planning your adults-only expedition through the world's biggest and best children's museum.